- Select your OS from the following link. https://www.home-assistant.io/installation/
- Download Virtualbox (.vdi) file from the list.
- After downloading unzip it and keep and note the file location. we will need the file later.
- Now open the Virtual Box and click New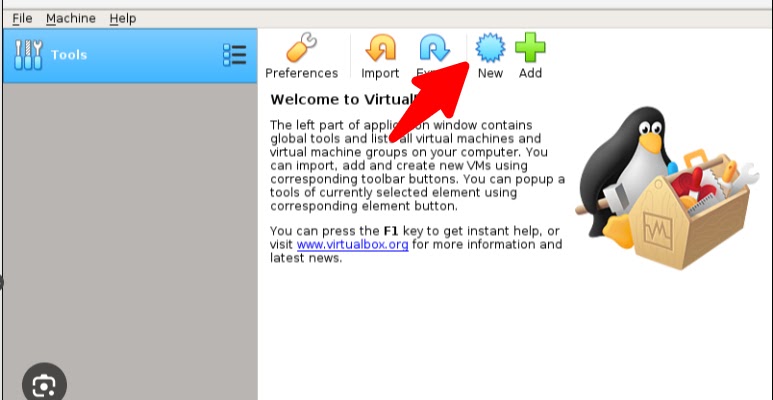 - Select Expert Mode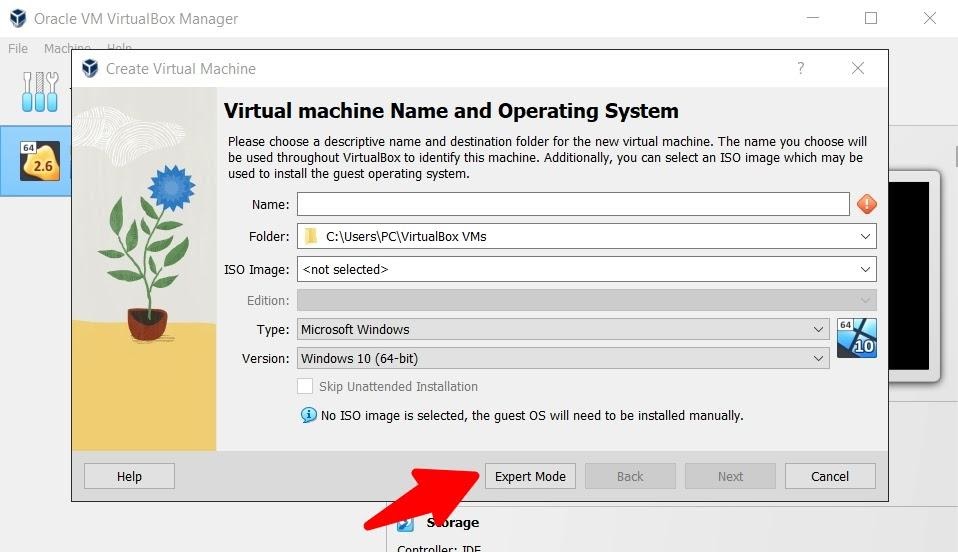 - Give name to the container. Select type Linux and version Linux 2.6 / 3.x / 4.x (64-bit).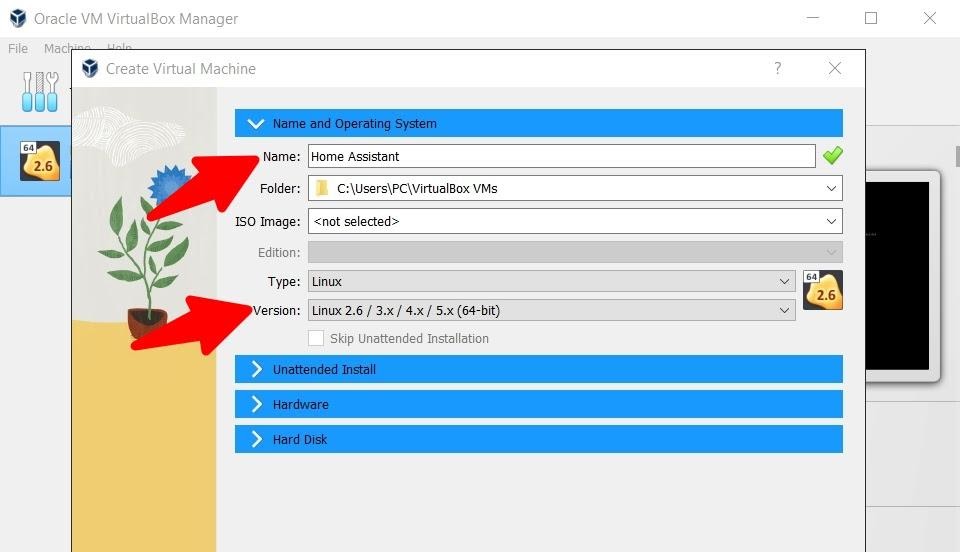 - Now Select hardware and set 2048MB base memory, 2vCPU.
- Make sure to check Enable EFI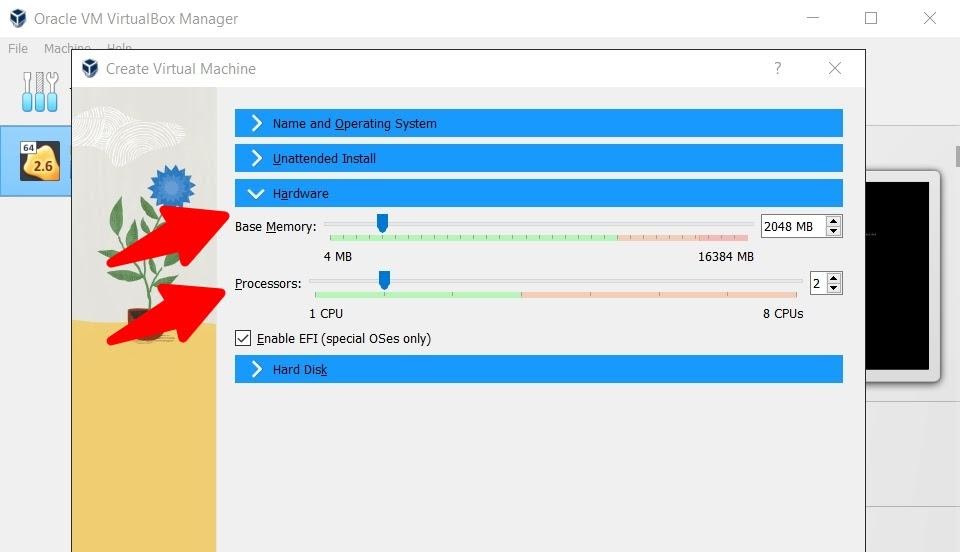 - Now Select Hard Disk.Select Use an existing virtual hard disk file, select the unzipped VDI file from above.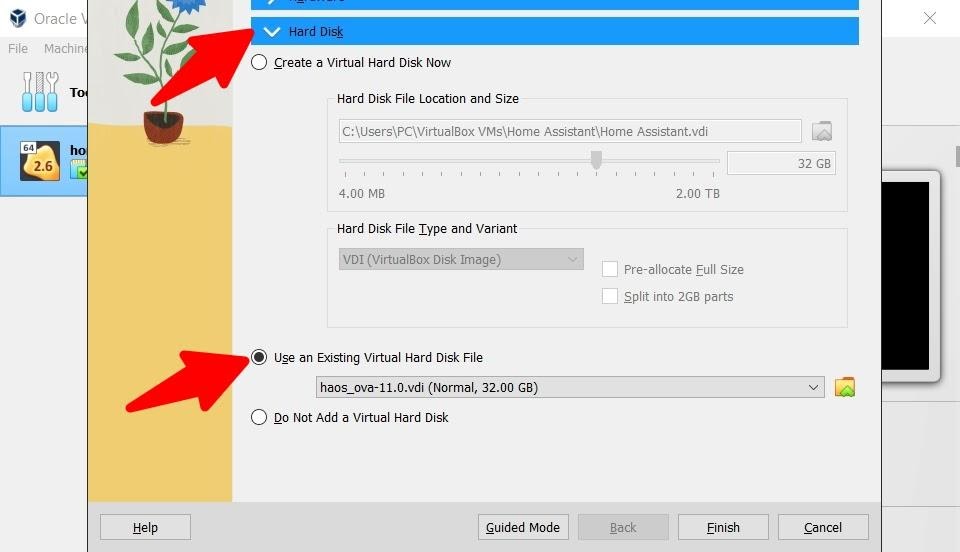 - Press Finished.
- Now select Settings from VirtualBox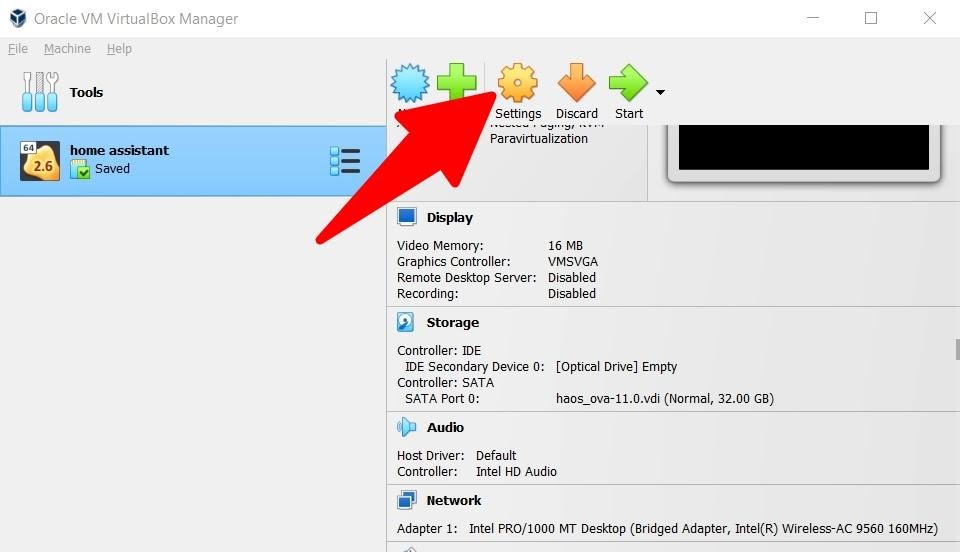 - Then go to Network > Adapter 1. Choose Bridged Adapter and choose your network adapter.
- Connect
BleuIO USB dongle
to your computer .
- Select USB from the left menu.
- Click add new USB filter from right icon. Smart Sensor Devices BleuIO should be on the list.
- Select the device and it will show up on the USB device filters box.
- Press OK.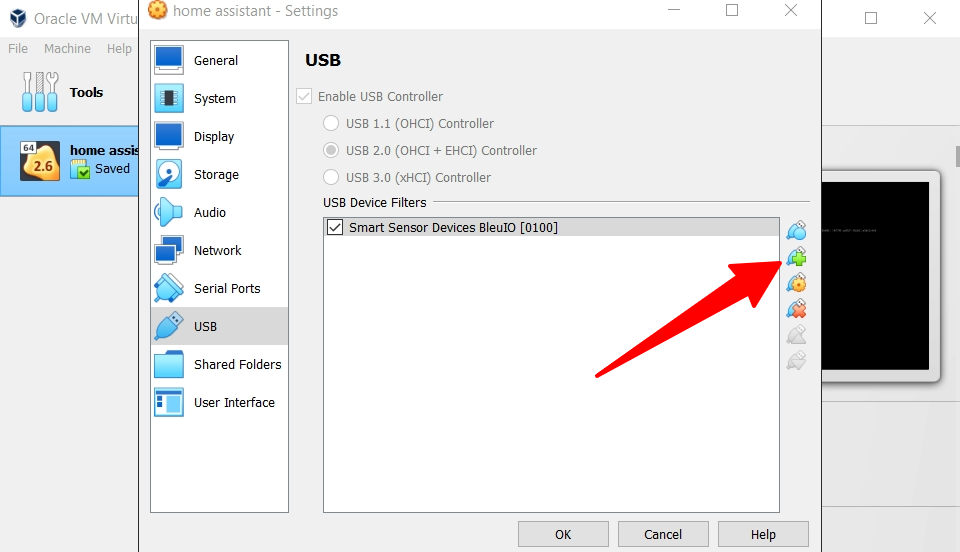 - All the settings are done. Press start to run Home assistant
- It will take some time to load.
- After the loading is completed, we can run Home Assistant using our browser by going to the link mentioned on the screen.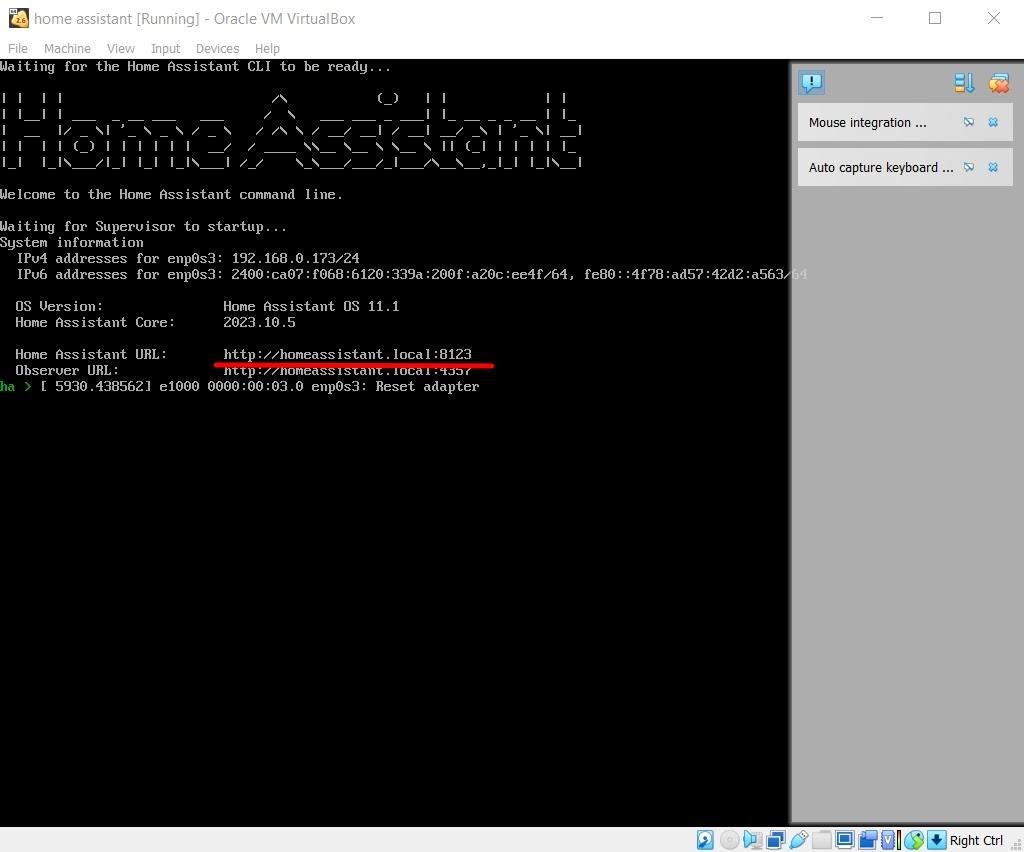 - It will take sometime to setup.
- Create an account for the first time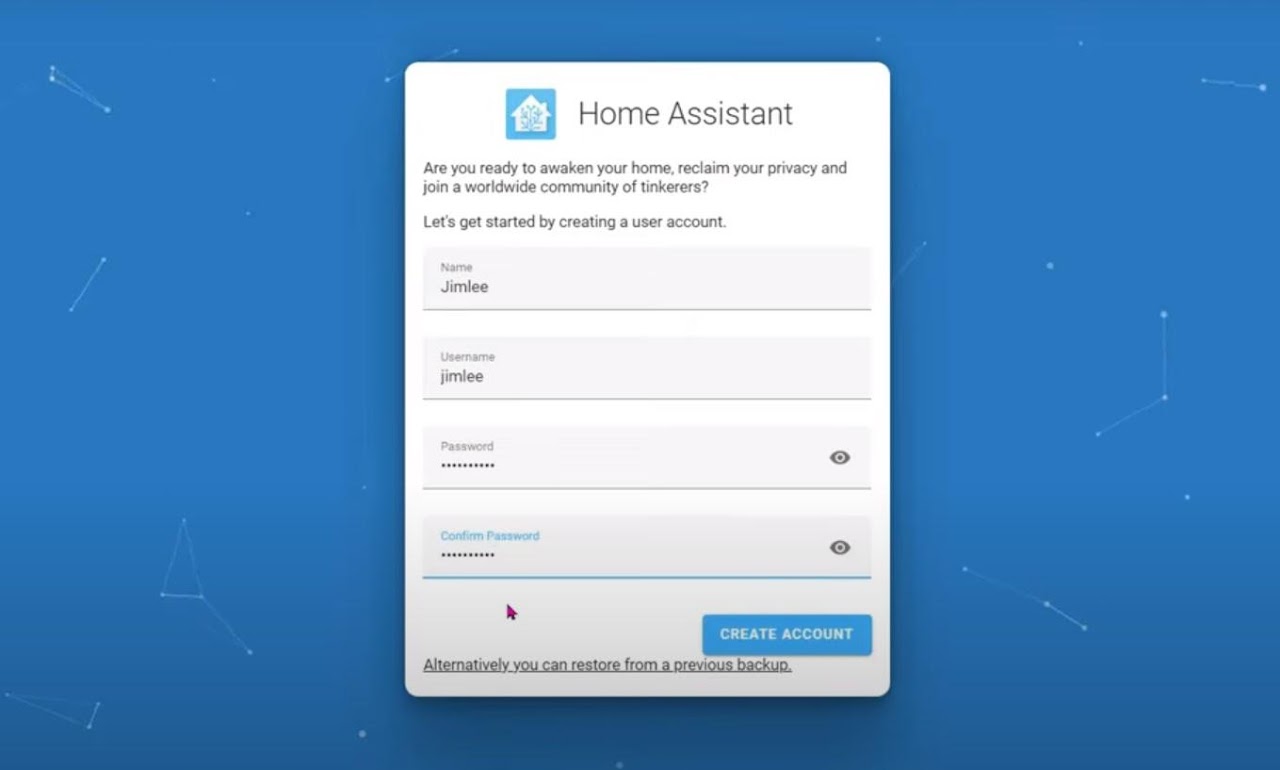 - Follow the step suggested on the screen and once its finished , the Home Assistant dashboard will show up.